The laser stone clinic has specialised urological care, including kidney stone detection and treatment, urological problems, incontinence, and paediatric urology.
Urologist, Urological Surgeon
Dr. Devendra Babbar, MBBS, MS, DNB (Urology), is a Senior Specialist Urologist, Sexologist, and Renal Transplant Surgeon.
He is presently associated with several multi-specialty hospitals in Delhi, including Mata Chanan Devi Hospital, Jaipur Golden Hospital, Tirath Ram Shah Hospital, Sehgal Neo Hospital, and MGS Hospital. He has over 17 years of experience in the medical industry ( 6 years as a specialist) and has performed Lap Nephrectomy, pyeloplasty, SPCL, EIU, and other treatments.
During his three years of super specialization research, he received training in all Urologic sub-specialties, including Urology, Oncology, Endourology, Kidney Transplantation, and Vascular Access Surgery. Reconstructive Urology, Urogynaecology, Andrology, Laparoscopic Urology, and Paediatric Urology. He had a notable career in urology, with over ten years of experience.
He also conducts simple urology procedures on his own, such as PCNL (Percutaneous Stone Removal), URS (Ureteroscopic Stone Removal), RIRS (Laser Stone Removal), HOLEP (Laser Prostate Surgery), transurethral incision of the prostate (TUIP), transurethral resection of the prostate (TURP), and so on.
He is widely regarded as the Best Urologist in Noida.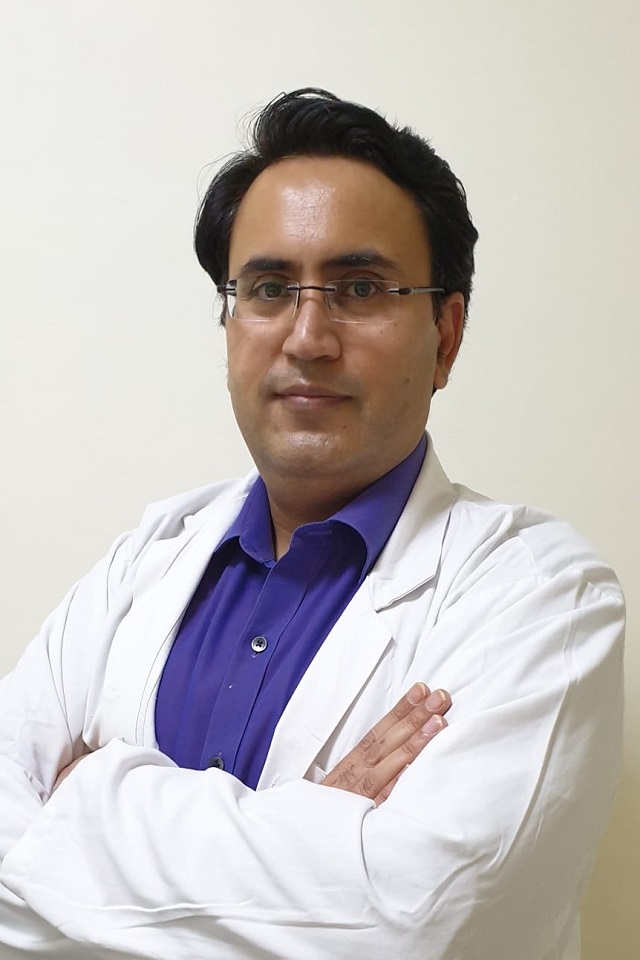 Dr. Vipin Sisodia is a Urologist in Sector 110, Noida, with 9 years of experience. Dr. Vipin Sisodia works at Yatharth Superspeciality Hospital in Noida's Sector 110.
He received his MBBS from Aligarh Muslim University in 2007 and his DNB – Urology/Genito-Urinary Surgery from the National Board of Examinations in India in 2014.
In 2011, he received his MS from Veer Narmad South Gujarat University.
Dr. Vipin Sisodia is one of the best urology surgeons in the world, having completed thousands of successful surgeries over the past 12 years and having valuable experience as a specialist for 6 years.
He is highly enthusiastic about his practice with virtuous as well as the individualized therapeutic approach to evaluating, supporting, and handling his patients, and he is always available to his patients without any problem.
His medical professionalism and refinement make him one of Delhi NCR's Best Urologists.
The Laser Stone Clinic is well-versed in dealing with any difficulties that could occur during urology therapy and surgery. Our physicians, as the best urologists, recognize the patient's distress and take the time to discuss that a certain procedure is necessary and what the benefits of one treatment versus the other are.